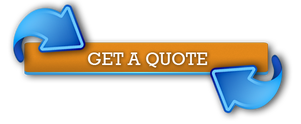 Contact Us
Finding someone you can bank upon is quite hard. It becomes harder when your organization or company is on the line. ISO standards hold the potential of improving your business in many different ways. Be it cost-effectiveness, business relations, or error reduction; everything can be improved with ISO standards.
However, an expert by your side can do wonders. And, we at ISO Pros are there to help you no matter what. We handle numerous ISO related services. When you need auditing, consultation, training, or implementation expert, we're there to extend our helping hand.
Who Are ISO Pros?
ISO Pros is the name you can trust. If you belong to the chemical industry and looking forward to getting certified for Responsible Care RC14001, we can help you. The Responsible Care RC14001 is for those who want to assure the quality, safety, and health in relation to whatever they manufacture.
And, we at ISO Pros can help you certify for the same. The professionals in our company are both qualified and experienced to deal with a range of ISO standards. So, if you need help with extra knowledge regarding other standards, we are there for you.
Do You Really Need Any ISO Standard?
Well, when it comes to ISO standards, many companies ask this question in different ways. But the answer is pretty simple. Are you serious about your business? Do you want your customers and business partners to trust you?
If you answered yes, then ISO standards are necessary at least for you. Take the examples of Responsible Care RC14001. It's a kind of initiative taken by chemical industries to maintain safety standards, a healthy environment, and the quality of chemical-based products. If you get certified for the above-mentioned standard, you'll notice an improvement in almost every aspect of your business. It's more of a seal of guarantee that is visible to the people who want to do business with you.
You'll get more business as more people will trust you. There will be an eventual increase in productivity and efficiency of how you operate and execute within the company.
Choosing the ISO Pros! 
Choose The Pros of ISO, the ISO Pros. We'll make sure to do everything necessary to get you certified for the above standard. Our Processes include: –
Identification & Rectification: – We'll help find the areas where you lag and eventually rectify those issues with your help.
Documentation: We'll help you document every process that could affect your certification. It'll help you examine the progress or success margin for the audit that is conducted. Also, the documentation improves the chances of you getting certified.
If you want to know more, please reach out!
Contact Now!
As you may know, how versatile and dependable we are, you should now contact us. We'll educate you regarding the certification process so that we do not miss anything.
Contacting us is no longer a hassle. You do not have to wait for too long and talk to IVR. You just have to input the asked details in the online contact form and submit the same. Once the data reaches us, we'll reach out to you, and then you can book our services.
If you don't like the above method, you can call us right now and get your answers!!